Google Pay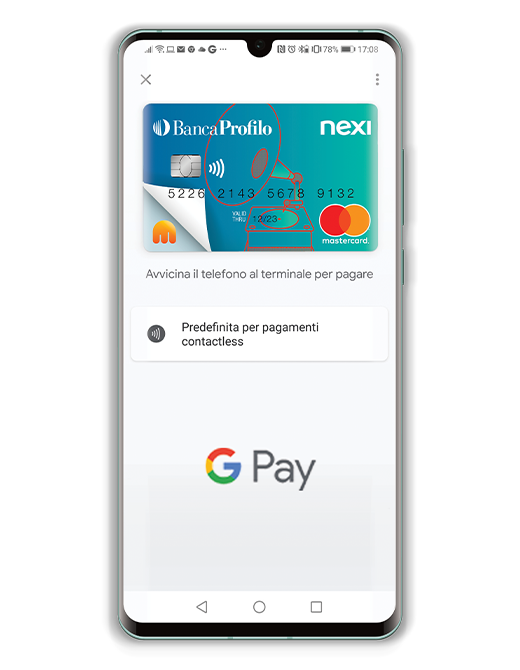 Shop around the world with your smartphone
Thanks to Tinaba and Google Pay you can pay more quickly all over the world with your smartphone, without even searching for your card: online, on apps and in shops. Connect your Tinaba card as a payment method and start shopping in total security and privacy.
Register in an instant
Pay in an instant from the comfort of your smartphone. Shop anywhere with maximum security. Keep your world within easy reach of apps, anywhere. With Tinaba and Google Pay you can.
Open your Tinaba account
With Tinaba you have a free account with no hidden costs to do everything you want. Change immediately the way you use and live money: convenience (you don't) pay.