Tinaba and Alipay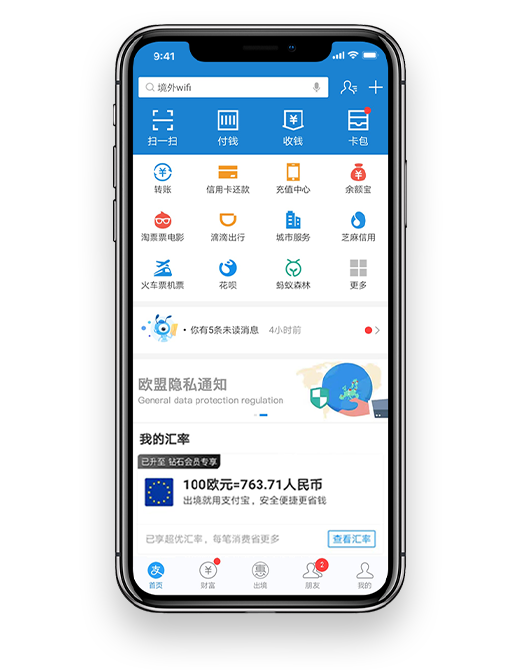 Receive app payments from 1.2 billion Asian customers.
Thanks to the partnership between Tinaba and Alipay you can be found by 1.2 billion Chinese and Asian customers and tourists: they will see your shop through Alipay and can pay comfortably with their App in a simple, convenient and secure way. Increase your revenue with minimal effort: with Tinaba it's easy!
Register in an instant
3 MLN Chinese tourists in Italy every year
99% of tourists using Alipay
90% spend more if you use mobile payment
1.2 MLD Alipay users in Asia
300,000 Chinese Alipay users resident in Italy
It's easier to grow together
Tinaba makes your life easier and saves you time and money: you eliminate any fees on revenue from Tinaba users, and with Alipay you receive quick and easy payments from all over the world via smartphone.